Final Milestone is built on many years of advisory (transaction advisory) and structured finance experience, as well as in the areas of valuation, M&A, EU grants and financial modelling. Only selected key members of the Team, who are supported by a team of analysts, are presented below
FOUNDER
MATEUSZ GROMEK FCMA, CGMA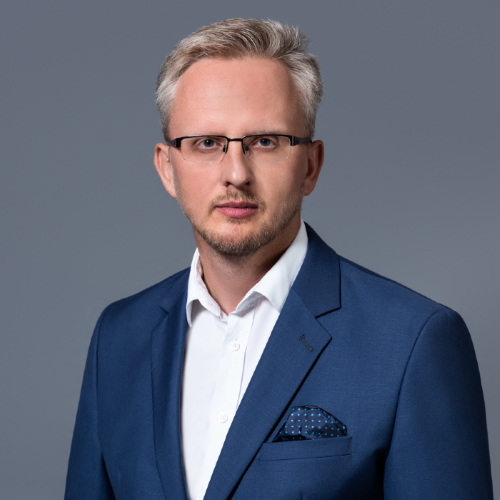 Professional certificates
FCMA (Fellow Chartered Management Accountant), qualified management accountant, international certificate of the American Institute of Certified Public Accountants
CGMA (The Chartered Global Management Accountant) – qualified global management accountant international certificate of the Chartered Institute of Management Accountants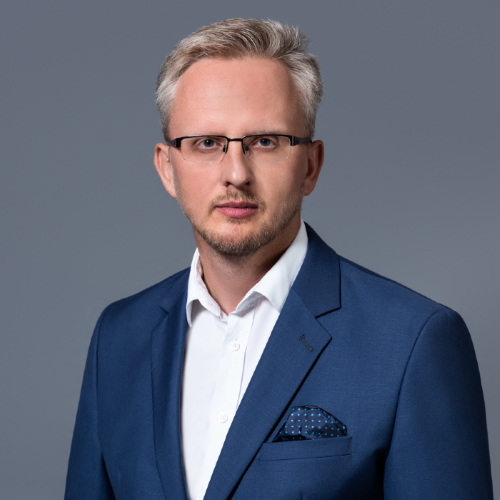 Education
CIMA ( Chartered Institute of Management Accountants)
Accounting and Corporate Finance (Warsaw School of Economics) – postgraduate studies

Law (University of Warsaw) – master's degree

Finance (University of Warsaw) – master's degree
Professional experience (<14 years)
Final Milestone Corporate Finance Advisory (CEO)

Investment Banking Pekao Investment Banking (Vice President)

Structured Finance Pekao Bank (Team Leader)
Structured Finance HypoVereinsbank (Senior Manager)
Structured Finance Bank BPH
Recent functions 
Management consultant to several Polish companies with revenues of several hundred million PLN
Specialisation
Strategic and financial advisory for Management Boards of companies
Comprehensive acquisition of debt financing, including LBO/MBO, subordinated debt, comprehensive refinancing, syndicated loans, M&A, balance sheet structure optimization, project finance, recapitalization
Balance sheet structure optimisation and evaluation of investment projects
Examples of projects
Advice on capital structure optimisation for a leading CEE district heating group
Acquisition financing for a cosmetics company (> PLN 100 million)
Cross-boarder financing in France (> EUR10 million)
Project finance (non-recourse) for construction of an industrial plant (> PLN 50 million)
Asset-based financing (>PLN 50 million)
Parallel debt (intercreditor agreement) for a chemical company (>PLN 200 million)
Hotel construction financing (>PLN 100 million)
Syndicated loan for a European mobile phone network (> EUR 500 million)
Comprehensive debt refinancing for a waste company (>PLN 100 million)
Financing for a hygiene products manufacturer (>PLN 200 million)
Strategic partner
WOJCIECH ZIELIŃSKI
He graduated from the Faculty of Law and Administration of the Jagiellonian University in Crakow with the degree in law in 2006.
He specializes in commercial and civil law, optimization of investment projects and restructuring of enterprises, real estate law and public procurement law.
He provides comprehensive services to business entities, in particular in the tourism sector, FMCG, printing, advertising and innovative technologies used in industry.
He has many years of experience in the legal service of aid programmes of the European Union support, in particular in the field of obtaining and accounting for grants awarded to EU beneficiaries, among others, within the framework of:
EU Budgetary Perspective 2007-2013: Operational Programme Innovative Economy; Measure 4.4 New investments with high innovative potential.
EU Budget Perspective 2014-2020: Operational Programme Smart Growth; Measure 3.2 "Support for the implementation of the results of R&D works" Sub-measure 3.2.1 "Research for the market"
Other national and regional programmes and Bank Gospodarstwa Krajowego
He provides comprehensive advisory services in the most prestigious tourist investments subsidised from EU funds in Poland, such as amusement parks, water parks, hotels, investments related to broadly understood skiing services, as well as innovative technologies in -manufacturing industries.
His practice also includes legal assistance in commercial matters as well as in proceedings before administrative authorities – in particular in matters related to the representation of beneficiaries of EU aid programmes, such as PARP S.A., NCBiR, BGK, the Ministry of Development, Labour and Technology or the European Anti-Fraud Office (OLAF).
Consultant 
JACEK MATYJASIK
Adviser to boards of directors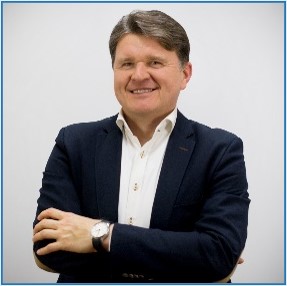 Education
Finance and Banking (Warsaw School of Economics)
MBA (University of Minnesota)
CIMA CGMA (Chartered Institute of Management Accountant) – in progress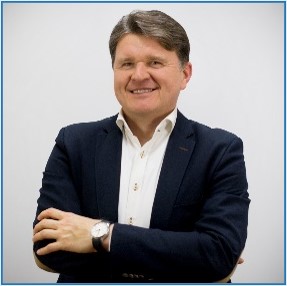 Professional experience (> 20 years)
Cerrad, Finance Department (Director)
WIG 20, Financial Risk Advisory
PKO BP, Finance Department (Director)
PKN Orlen, Finance Department (Executive Director)
ING, Strategic Client Centre (Director)
Examples of projects: 
Completed in 2007 -2021 >25 debt financing projects for the region's largest multi-utility company and its numerous subsidiaries in Poland, Europe and Canada. Financing projects for the region's largest financial group, mainly a bank (including a mortgage bank) and a leasing company. Conducting a number of financing projects from diversified sources, in various forms ranging from bilateral bank financing projects to complex syndicated financing transactions using commodity price structures, financing within international cash management instruments or various types of bonds from retail and wholesale in PLN to bonds from the EUR market. One of his projects was awarded the Global Finance title for the best transaction of the year.
Financing from an international consortium of +20 banks in the amount of EUR 2.655 billion
EUR 750 million 7-year Eurobonds issue (06.2016)
Retail bond issue of PLN 1billion
Bond issues on the wholesale market of PLN 1billion
domestic mortgage bonds issue: numerous issues with amounts between PLN 60-700million
EUR-denominated mortgage bonds issue: issues of EUR 100-500 million
Sale of high quality leasing receivables portfolio – securitization: PLN 2.5billion
PROJECT MANAGER
jakub głąb di, mpw
Professional Certificates 
Investment Advisor – license number 689 issued by the Polish Financial Supervision Authority
Securities broker – license number3124 issued by the Polish Financial Supervision Authority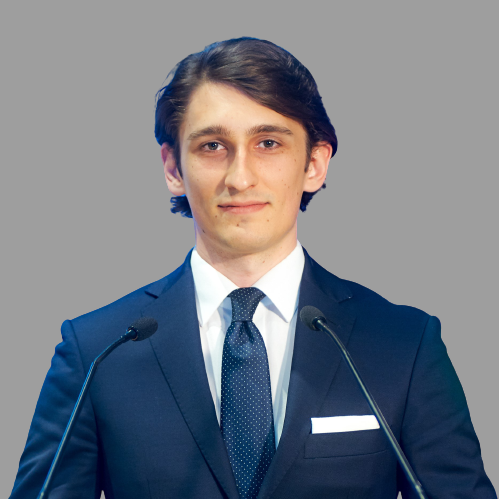 Education
Finance and Accounting (Warsaw School of Economics) – master's degree

Finance (Northeastern Illinois University, USA) – student exchange programme
Professional experience (> 4 years)
Final Milestone Corporate Finance Advisory (Senior Associate)

Investment banking Pekao Investment Banking (Associate)

Other: M&A EY, structured finance DNB Bank
Examples of projects
Advising on the acquisition of a WSE-listed ceramic tiles manufacturer (>PLN 50 million)
IPO of a CPaaS company (> PLN 200 million)
Financing for a sports goods retailer (>PLN 20 million)
Debt restructuring for a WSE-listed real estate developer (>PLN 70 million)
Advising on the acquisition of an airline operator